SUNN O))) presents their new album LIFE METAL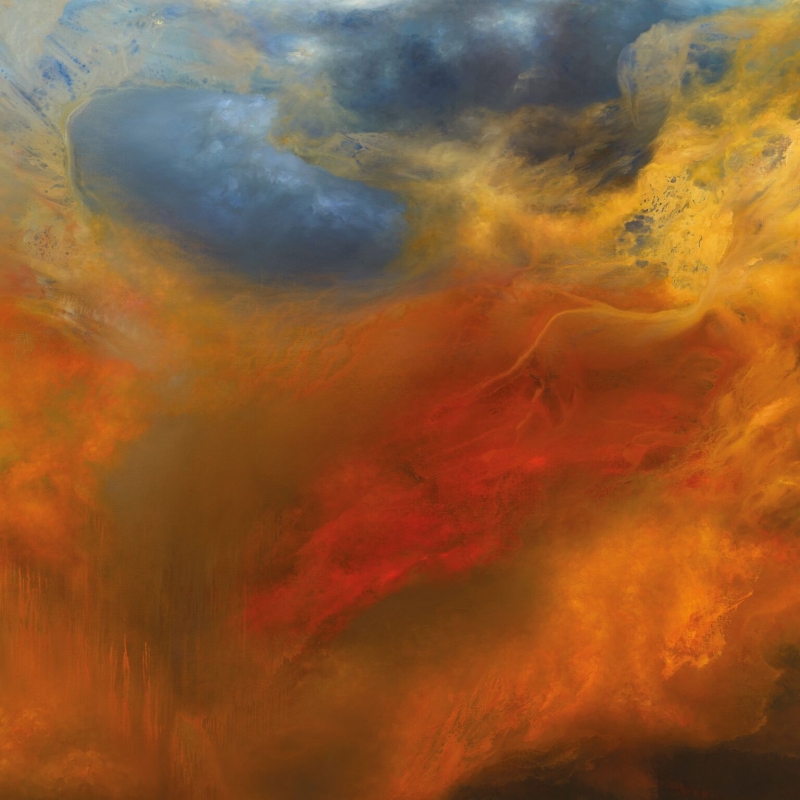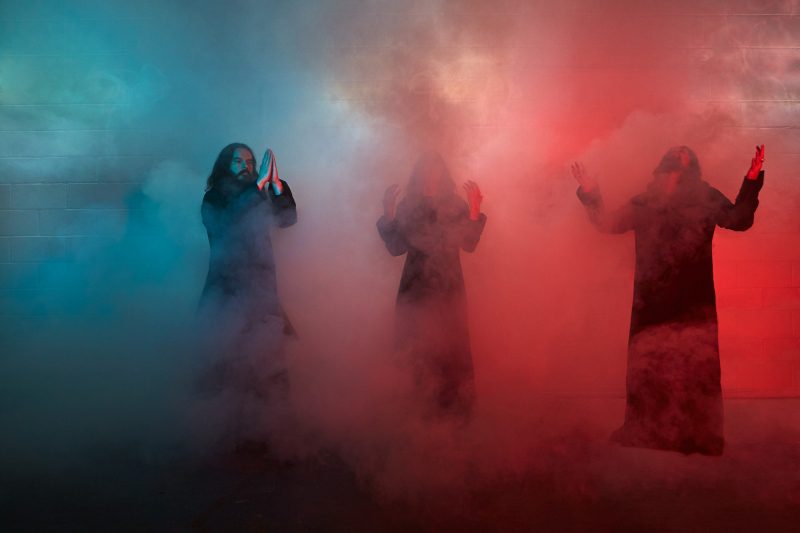 ALL HAIL LIFE METAL
WATCH THE LIFE METAL VIDEO TRAILER VIA THE QUIETUS
SUNN O))) are pleased to present Life Metal, their first new studio album in four years, due for release on Southern Lord in April 2019. The album will be supported by their first European tour since 2016, including their first ever French tour – dates and details below.
At the very beginning of 2018 SUNN O))) co-founders Stephen O'Malley & Greg Anderson set out on a path toward a new album production. They were both determined to create new music and a new method of working in the studio, without forgetting the long and proud history of production and studio accomplishments forged during their first two decades of existence (and the members' own musical experiences out of the band's). One long term goal was completely clear: to record Sunn O))) with Steve Albini in his Electrical Audio studio. Steve took the call, said "Sure, this will be fun. I have no idea what is going to happen."
Greg and Stephen gathered twice that spring for writing, conceptualising and riff woodshedding in the very building where the band was formed: Downtown Rehearsal in Los Angeles. Sonic cosmoses, flashes of abstract colour (synthetic and objective) and themes emerged from the mastered depths of saturation and circuits between the two players and their mountains of gear. Themes developed in terms of brightness and energy, while visionary cues pointed toward subconscious areas of practice and the pair realised they were exploring other zones of consciousness via sound/time and sound/energy manipulation. In early summer a pre-production session with full backline, as a trio with T.O.S. on Moog, was recorded at Dave Grohl's 606 studios, Northridge, California.
In July 2018 SUNN O))) spent just over two weeks in Chicago at Electrical Audio (Studio A) with Steve Albini at the helm. The results are astounding: there is breadth and luminosity of colour, it sounds vast. The sessions were impeccably recorded, authentically represented and completely accurate. The spectrum cracked the firmament open in clarity. An all analogue technique was used, they recorded and mixed on tape, providing a creative gateway for SUNN O))) to evolve their production methods into stronger, confident, performance based and a more logical executive process. The album was mastered and lacquers cut from tape in October by SUNN O))) ally Matt Colton at Alchemy in London. The LP version is a AAA album, recorded and mixed on tape via a completely analogue production, from the input of the band's amplifiers and the air coming off the speakers in front of the microphones to needle touching the pressed vinyl on your turntable.
Continuing one of the main currents of the SUNN O))) concept, depth of exploration within collaboration, brought forth Hildur Guðnadóttir to the Sunn O))) constellation. Hildur is a sometime live collaborator of Sunn O))) and a renowned film music composer, former member of the bands Múm, Pan Sonic and Angel. She was a long time collaborator with the composer Jóhann Jóhannsson (RIP). Hildur lent her incredible attitude, as well as her voice, breath and electric cello, and the enigmatic haldorophone to the proceedings, culminating in the epic composition/concerto "Novæ". The cosmos clearly expands.
Tim Midyett, a close friend of Greg and Stephen since the Seattle days of the early 90s (and member of Silkworm, Bottomless Pit and Mint Mile), joined in a foundational role tying earth to sound with wicked performances on aluminium neck bass and baritone guitars: instruments he helped pioneer playing back in the 90s (alongside Steve and Shellac of course). Dark matter is reality.
Prolific new music composer Anthony Pateras arranged and recorded an incredible contribution of pipe organ for a piece titled "Troubled Air" (titled after an essay by author Aliza Shvarts, who also penned the liner notes for Sunn O)))'s Kannon) at Schlosskappelle, Schloss Solitude, Stuttgart. String theory of space.
The resulting album is titled Life Metal. It is fully realised and completely real. The record was produced by the core of Stephen & Greg & arranged by the greater constellation Sunn O))). Paintings by visual artist Samantha Keely Smith graciously adorn the sleeve and provide a perfect suitable mask to the proceedings. They collide ideas of 19th century romanticism & late 20th abstract expressionism (mysticism) with Sunn O)))'s approach to metal (via reference points of Arbo, Turner, Delville, Richter, Turrel, Wou-Ki). Photographer Ronald Dick shot them in baths of light colour representing depth of sound pressure in the work.
SUNN O)))
Life Metal
(sunn300, Southern Lord)
1. Between Sleipnir's Breaths
2. Troubled Air
3. Aurora
4. Novae

There is a second more meditative LP titled Pyroclasts, also recorded by Steve Albini in parallel, and which will be revealed in the autumn 2019 (more later) with all music performed by Stephen, Greg, T.O.S., Tim Midyett, and Hildur Guðnadóttir.

SUNN O))) are touring March (EU/France), April (USA), September (USA), October (UK & Europe). They are working toward some special events in London and other cities.

SUNN O))) LET THERE BE DRONE (MULTIPLE GAINS STAGES)
March 2019 Europe part 1
Thu 28/02/2019 DE Frankfurt Mousonturm
Fri 01/03/2019 AT Graz Elevate festival/Orpheum ° ~
Sat 02/03/2019 CZ Prague Divadlo Archa °
Sun 03/03/2019 DE Hamburg Kampnagel – K6 °
Mon 04/03/2019 NL Amsterdam Paradiso °
Wed 06/03/2019 FR Lyon L'Epicerie Moderne ÷
Thu 07/03/2019 FR Nancy L'Autre Canal ÷
Fri 08/03/2019 FR Dijon La Vapeur ÷
Sat 09/03/2019 FR Rouen QuasaRites Day/Le 106
Mon 11/03/2019 FR Tours Le Temps Machine §
Tue 12/03/2019 FR Nantes Stereolux §
Wed 13/03/2019 FR La Rochelle La Sirene §
Thu 14/03/2019 FR Bordeaux Le Rocher de Palmer §
Supports :
° Puce Mary https://puce-mary.bandcamp.com
÷ Golem Mecanique https://golemecanique.bandcamp.com
§ France https://standard-in-fi.bandcamp.com
~ Robin Fox presents Single Origin

SUNN O))) LET THERE BE DRONE (MULTIPLE GAINS STAGES)
April 2019 USA part 1
Wed 17/04/2019 Cleveland, OH The Agora Theatre
Thu 18/04/2019 Detroit, MI Masonic Temple
Fri 19/04/2019 Chicago, IL Rockefeller Chapel
Sat 20/04/2019 Pelham, TN The Caverns
Wed 24/04/2019 Philadelphia, PA Underground Arts
Thu 25/04/2019 Brooklyn, NY Brooklyn Steel
Fri 26/04/2019 New Haven, CT College Street Music Hall
Sun 28/04/2019 Washington, DC The Howard Theatre
Support : Papa M
SUNN O)))'s website/webstore sunn.southernlord.com
SUNN O)))'s album oeuvres online sunn.bandcamp.com
SUNN O)))'s live recordings online sunn-live.bandcamp.com
Tours produced by Ideologic Organ Music
SUNN O)))'s booking in EU by Odyssey / Vincent Royers
SUNN O)))'s booking in USA by UTA / David Strunk
SUNN O)))'s recordings are released by Southern Lord Recordings www.southernlord.com
www.southernlordeurope.com