SUNN O))) LET THERE BE DRONE (MULTIPLE GAINS STAGES) April 2019 USA part 1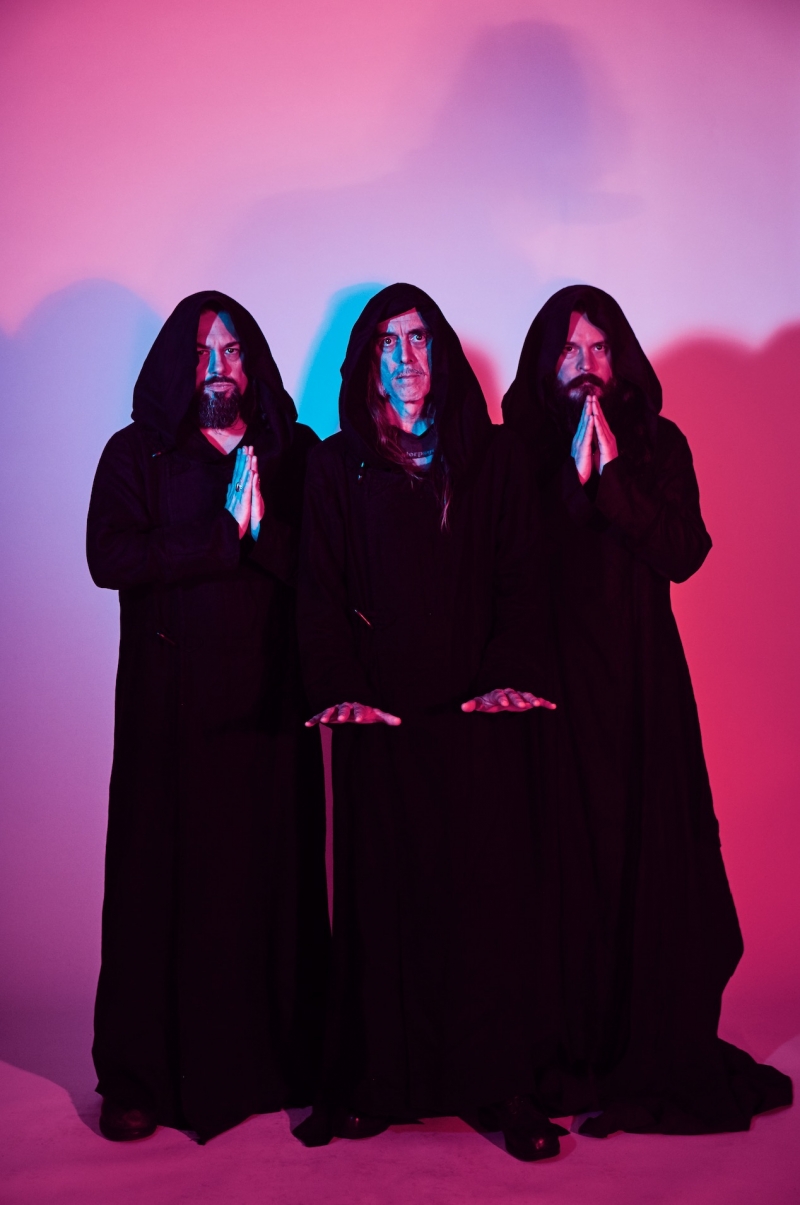 Sunn O)))) are pleased to present their first US tour since 2017, and the premier US tour of their 2019-2020 season. Including Rockefeller Chapel in Chicago, The Masonic Lodge in Detroit, The Caverns in Pelham, Tennessee and Brooklyn Steel NYC.
Wed 17/04/2019 Cleveland, OH The Agora Theatre
Thu 18/04/2019 Detroit, MI Masonic Temple
Fri 19/04/2019 Chicago, IL Rockefeller Chapel
Sat 20/04/2019 Pelham, TN The Caverns
Wed 24/04/2019 Philadelphia, PA Underground Arts
Thu 25/04/2019 Brooklyn, NY Brooklyn Steel
Fri 26/04/2019 New Haven, CT College Street Music Hall
Sun 28/04/2019 Washington, DC The Howard Theatre
Support : Papa M
SUNN O)))'s website/webstore sunn.southernlord.com
SUNN O)))'s album oeuvre online sunn.bandcamp.com
SUNN O)))'s live recordings online sunn-live.bandcamp.com
Tour produced by Ideologic Organ Music SAS
SUNN O))) booking in USA by David Strunk / UTA
SUNN O)))'s recordings are released by Southern Lord Recordings www.southernlord.com www.southernlordeurope.com
Formed in March 1998 Sunn O))) have been challenging the ways we think about music in the twenty years since. A synthesis of diverse: drone, metal, minimalism/maximalism verging on the edge of pure sonic ecstasy, meditation and trance through the power, beauty and colour of sound pressure emanating from their legendary Sunn O))) backline and their earth shaking tectonic compositions of existence, dedicated to the mysteries of life and the cosmos.
O))) has two core members : Stephen O'Malley and Greg Anderson, supported by a tribe of collaborators. From 1999's The Grimmrobe Demos to 2018's Downtown LA Rehearsal/Rifftape; from their now classic albums Black One (2006), Monoliths & Dimensions (2009), Soused (2014) & Kannon (2015) to their forthcoming to-be-revealed-but-recently-completed two 2019 album epics, founders Stephen O'Malley and Greg Anderson have forged paths and connections between the worlds of Metal, contemporary art, drone, new music, jazz and minimalism with startling results while remaining true to the eternal principles of volume, density, elasticity of time, blossoming of saturation viable only to the disciples and fetishists of electric guitar, synthesis, multiple gain stages and some of history's greatest pure valve amplification.
The current concert line-up extends around duo of Stephen O'Malley (Guitar), Greg Anderson (Guitar) aside selected special guest. Together they relentlessly pursue their exploration and elaboration of Sunn O)))'s legendary experiments with the physicality of sound in instrumental based live performances with remarkable events at some of their favourite venues, as well as concerts in singular events and spaces such as Italy's impressive cultural complex Labrinto Della Masone, Germany's Ruhrtriennale Festival of Arts, Royal Festival Hall & The Barbican in London, Bergen's Dømkirke and Manchester International Festival being a few emblematic examples.
Rejoin them in their glorious pursuit of the monumental heaviness.