Samantha Keely Smith exhibition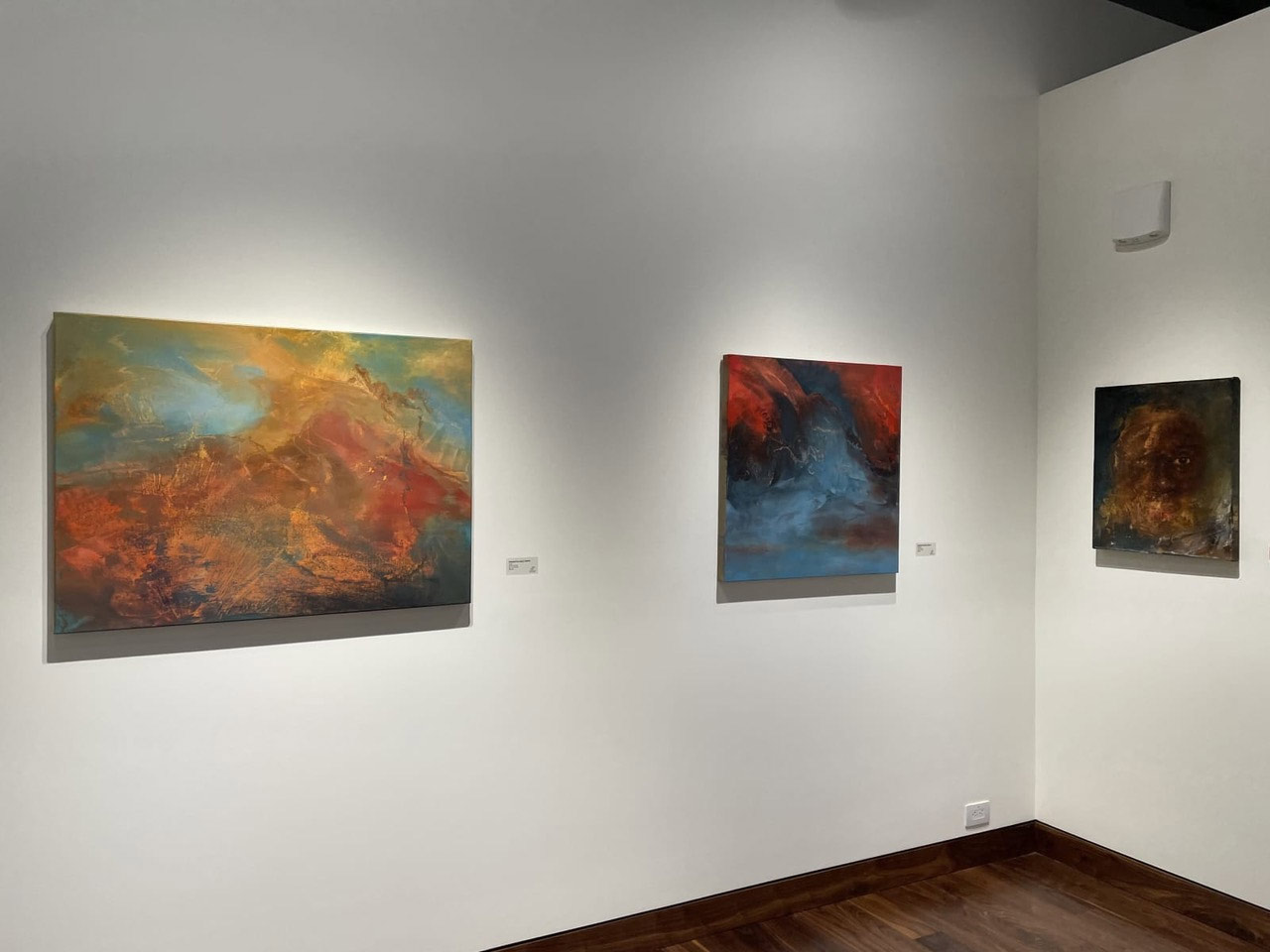 Samantha Keeley Smith, the cover artist of SUNN O)))'s Life Metal and Pyroclasts albums, has an exhibition of her of recent paintings, both the psychological landscapes & portraits, is now on view at Momentum Gallery in Asheville, NC until May 31st. A rare opportunity to see her large scale, magnificent work in reality!
Samantha Keely Smith
22 February – 31 May 2021
For more info about the exhibition:
https://momentumgallery.com/exhibitions/40
"The work I'm doing at the moment definitely has a feeling of some sort of landscape or place, but they have nothing to do with real places, they are emotional and psychological places. Light plays an important role in my work. Because the work addresses the contrast and connections between an internal psychological space and my daily reality, they often depict dualities of light versus dark and order versus chaos." – Samantha Keely Smith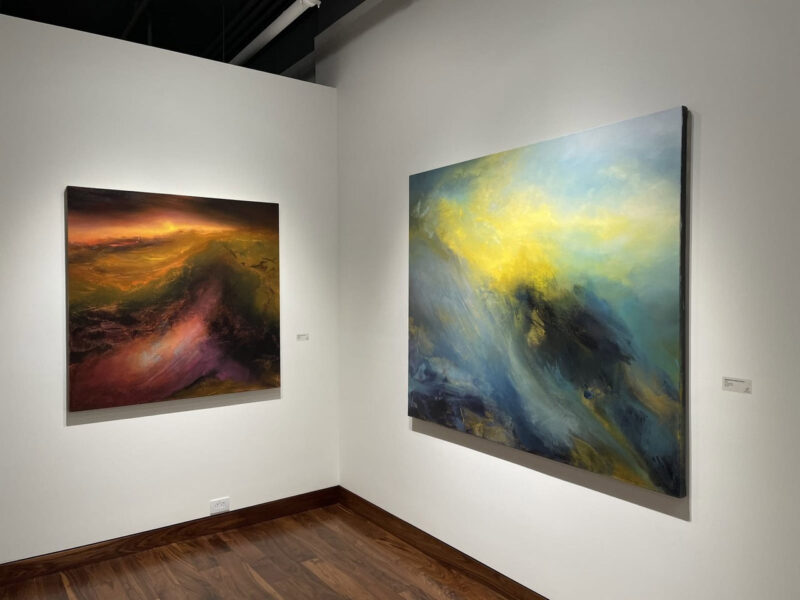 Samantha Keely Smith's paintings explore the dual worlds in which we exist: our inner lives and the changing world around us. The paintings represent the landscape of the psyche, the place where the conscious and unconscious meet, where outside forces and our own human nature collide as we grapple with our place in an ever-changing and reactive environment. While painting, Samantha intersperses traditional brushwork with pouring and staining, and uses solvents and scraping to break up the oil-painted surfaces. She makes use of accidental moments in this process to further explore ideas of control vs. chaos.
The portraits explore how memories evolve over time, are reconstructed with each remembrance, and are further distorted through the lens of our inner lives, ultimately coalescing into a fictional version of a person or event. The emphasis is on the psyche, and the unfixed nature of identity and personality, rather than portraying a particular person.