Sunn O))) Announce Shoshin (初心) Duo U.S Tour Dates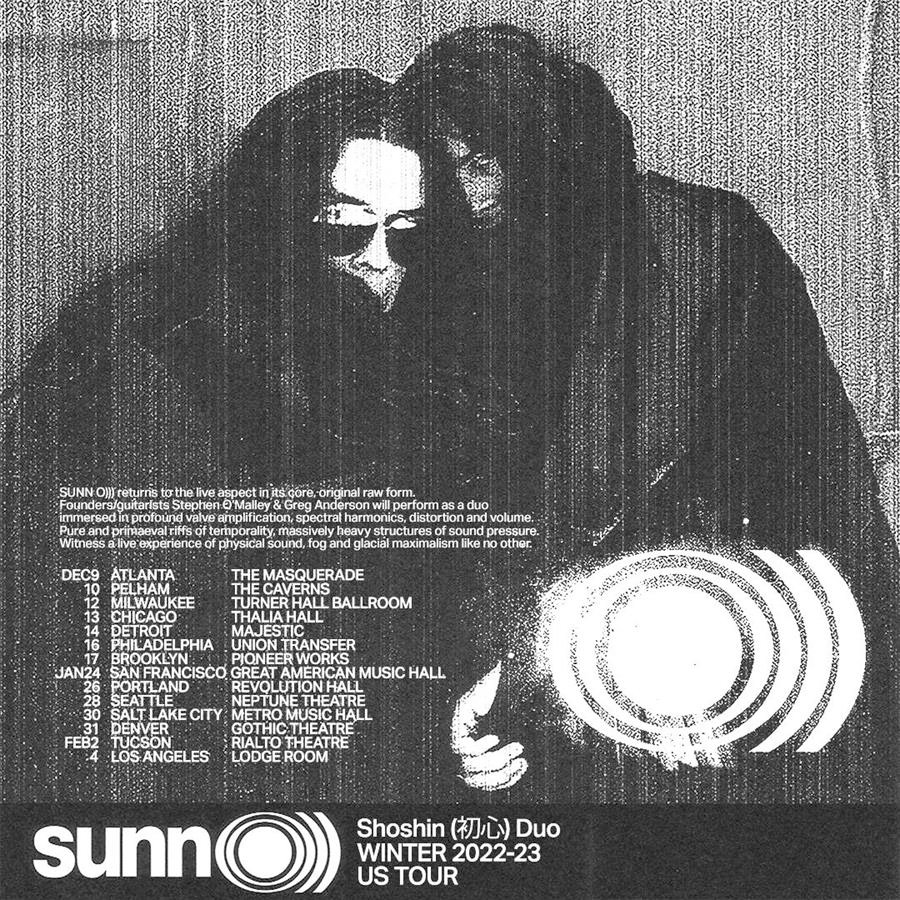 See core members Stephen O'Malley and Greg Anderson on the road in December + January.
This winter, see core Sunn O))) members Greg Anderson and Stephen O'Malley return to the live aspect as Shoshin (初心) Duo in its original, raw form. They'll perform as a pair, immersed in profound valve amplification, spectral harmonics, distortion, and volume. Pure and primeval riffs of temporality, massively heavy structures of sound pressure. Witness a live experience of physical sound, and glacial maximalism like no other. Tickets for the tour are on sale now.
With the Shoshin (初心) Duo tour dates, the band continues their monumental momentum. Having most recently released Metta, Benevolence BBC 6 Music : Live on the Invitation of Mary Anne Hobbs (2021), Pyroclasts (2019) and Life Metal (2019), Sunn O))) are now dropping a surprise re-press of their long out-of-print album Flight of the Behemoth (2002) for Bandcamp Friday.
Check out the Sunn O))) Shoshin (初心) Duo tour dates below:
December 9 Atlanta, GA @ The Masquerade [tickets]
December 10 Pelham, TN @ The Caverns [tickets]
December 12 Milwaukee, WI @ Turner Hall [tickets]
December 13 Chicago, IL @ Thalia Hall [tickets]
December 14 Detroit, MI @ Majestic Theatre [tickets]
December 16 Philadelphia, PA @ Union Transfer [tickets]
December 17 Brooklyn, NY @ Pioneer Works [tickets]
January 24 San Francisco, CA @ Great American Music Hall [tickets]
January 26 Portland, OR @ Revolution Hall [tickets]
January 28 Seattle, WA @ Neptune Theatre [tickets]
January 30 Salt Lake City, UT @ Metro Music Hall [tickets]
January 31 Englewood, CO @ Gothic Theatre [tickets]
February 2 Tucson, AZ @ Rialto Theatre [tickets]
February 4 Los Angeles, CA @ Lodge Room [tickets]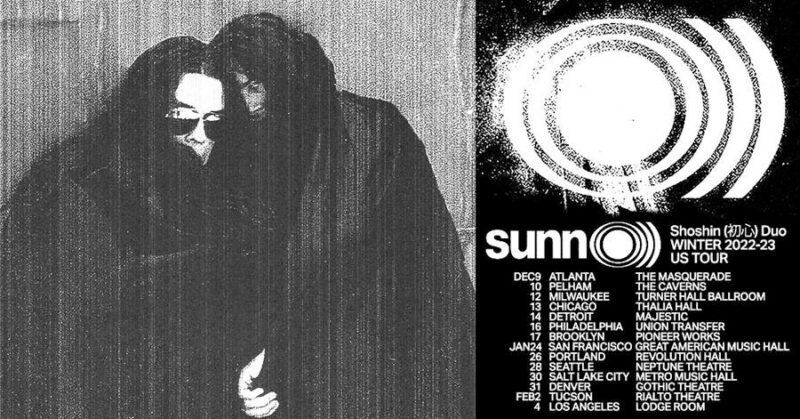 FOR MORE INFORMATION ON SUNN O))), VISIT: